This is a transferred post from my previous wordpress blog published on: Oct 10, 2008.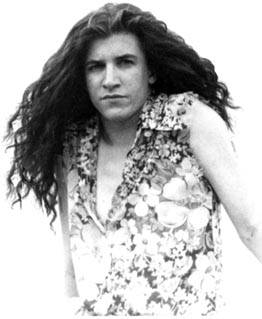 It has emerged that former Marilyn Manson and the Spooky Kids bassist and Unpop artist Gidget Gein has died.
Gidget (real name Brad Stewart) co-wrote many of Marilyn Manson's early songs and played on the 1994 debut album
Portrait of an American Family
. He is also credited as the main influence behind the early visual aesthetic of the band.
After being forced out of the band on the eve of the release of the album, Brad moved to New York and formed his own art-rock band The Dali Gaggers, and released one album;
Confessions of a Spooky Kid
. After moving back to his home state of Florida, Gein worked as a 'bag boy' for the coroner's office, which he recorded on his official website
http://www.gidgetgein.com/
.
He mended the bridge with former bandmate Marilyn Manson and appeared in the video for (s)AINT along with a sculpture (later bought by the video's director, Asia Argento) entitled
In Case of Emergency Break Heart
.
He moved to Los Angeles in order to further persue his Art and Fashion, and became a member of the Unpop art movement (alongside such notoraries as Boyd Rice, and Adam Parfrey). He was exhibited at a number of shows in the Hollywood area, and made his art available through his fashion line
Gollywood
. Gidget's art dealt with alot of themes common to the unpop movement - degenerate art thematically heavy with aspects of American pop culture now swept under the carpet. In 2006 he appeared as Detective Jeffery Mourir in the film Black Dahlia. In 2007 he released three new albums of music and recently began playing live again as part of the band People.
The one constant in Gidget Gein's varied and artistic life was his battle with drug addiction and on the 9th of October 2008, it was a battle he finally lost.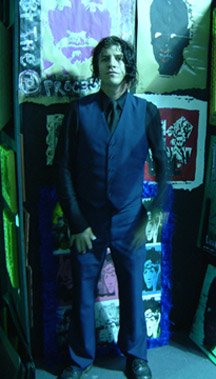 http://en.wikipedia.org/wiki/Gidget_Gein
* * *
I had communicated with Gidget numerous times via his personal myspace page and had always found him to be a wonderfully polite, smart, witty, and obviously a very talented person. As a fan and admirer I am deeply saddend by this news and my heart goes out to his friends and loved ones.
RIP GG