Ladies and Gentleman we are on the cusp of a new year and a new decade. So to celebrate here is the second part of my personal favourite album covers of all time: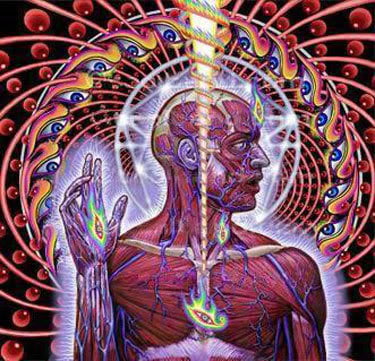 Tool - 'Lateralus', 2001
Unfortunately the above photo doesn't do this album art the credit it deserves. Like the music of the band, the album art has to be experienced first had in order appreciate the skill that has gone into it. Laterallus is intricately laid out layer-upon-layer to build up the image you see above. Thinking outside the box, the band and artist Alex Grey printed the different elements on separate sides of clear plastic that made up the album's inlay book. The listener could then flick through the different layers - all of them full of sacred geometric shapes and spiritual symbols - and look at them as a whole. Simple but Stunning.
Type O Negative - 'Bloody Kisses', 1994
It's no secret that I hold Type O Negative in high regard, but I will be the first to admit that most of their album art through the years has been rather basic. However 1994's 'Bloody Kisses' is a major exception to the rule. This simple monochrome photograph - given a slight green tint - is
reminiscent
of the lesbian vampire erotica of Jean Rollin. While it isn't explicit in its depiction, it still oozes sensuality at the expectation of what is to come.
The album has gone down in history as one of Roadrunner Records most defining moments yielding the first mainstream radio and video hits as well as Gold and later Platinum status. Musically the album may not be as complete and well rounded as 1996's 'October Rust' it remains Type O Negatives first taste of success. Bellow is a video of Roadrunner A&R VP Monte Conner and his thoughts on the album.
I mentioned Kraftwerk's 'The Man Machine' in comparison to Rammstein's 'Live Aus Berlin' in the last post for it's recognizable German aesthetic (Rammstein have also covered the hit song 'The Model' from this album). Dressed alike in red shirts and black ties with red lipstick and dark, gelled hair the band members look uniform and efficient. Not unlike the modernist typography laid out around them.
Kraftwerk's image and sound define modernism. As a term in constant flux as the aesthetic of modernism changes over time, so too does the sound of the band. Evolving from home-made electrical devices and analogue synthesizers to sleek digital technology Kraftwerk's influence over electronic music has been at the cutting edge.
Vol 3, Coming soon...